AcroPlot Suite is our most downloaded and popular product. It comes with multiple programs prepackaged to meet your all of your daily PDF needs. You can explore the features of each program below.
AcroPlot Pro Benefits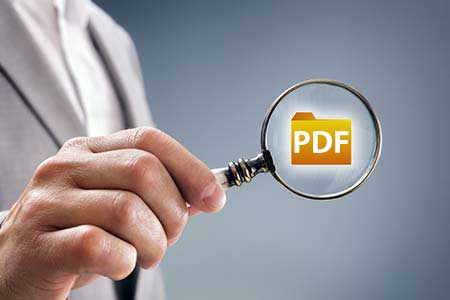 Small File Size
Accurate conversion of True Type fonts and advanced image optimization permits highly compressed, fully text searchable PDF's from AutoCAD drawings. Our solid fill optimization further reduces your PDF file size. Make high quality compressed PDF's from MS Office, Microstation, Inventor, Solidworks, Pro/E, Unigraphics and more.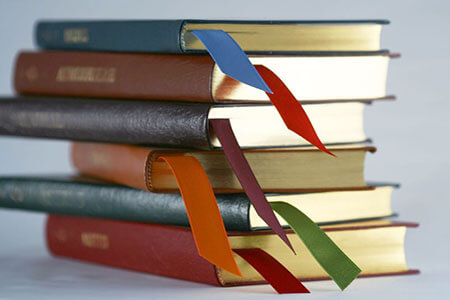 Automated Bookmark & File Naming
Using block attributes in layouts and file properties in a DWG file, allows for automatic creation of bookmarks in the batch process as well as control over the output filename for the PDF created. String together attributes from several blocks to create logical file names automatically. You are in control, review and modify bookmarks prior to batch file conversion.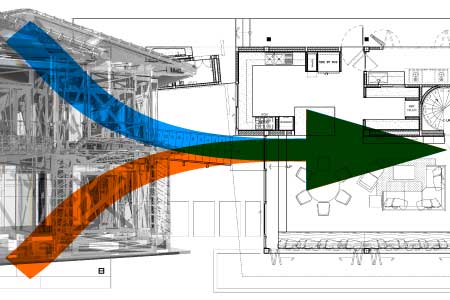 Line Merge Control
Create PDF or DWF that view and print exactly as they would from AutoCAD. Full control of lines merge, transparency, solid fill, and images allow for creation of high quality, optimized PDF files. Solid fills make allow your files to view and print faster.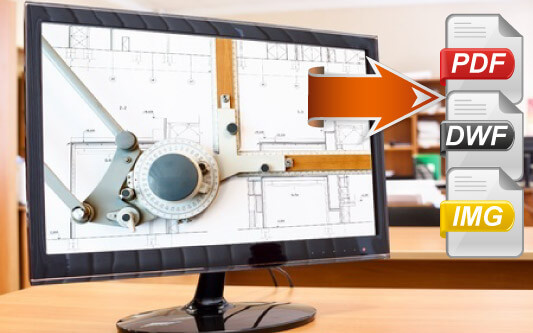 Batch Converter for Multiple File Types
Create jobs from over 40 file types including DWG, DOC, XLS, PDF, PLT, and TIFF files to batch convert and publish to PDF, DWF, TIFF files. AcroPlot Suite incorporates most powerful, intuitive batch converter on the market with all the settings needed to get the job done right the first time. Save project sets to reconvert with future revisions.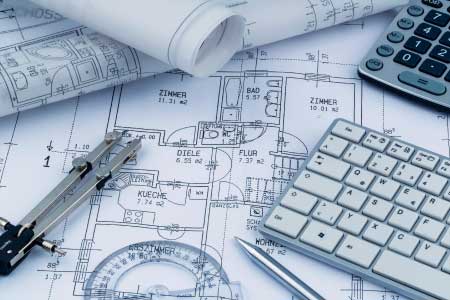 AutoCAD Add-In and Toolbar
AcroPlot Suite automatically installs a toolbar in AutoCAD 2000-2024 (including all AutoCAD vertical products) to quickly create PDF's from any DWG you are working in. Publish from Modelspace, Paperspace, Layouts, Named Views, or Custom Windows. Multi-page or single page PDF files are a snap. You can even launch the AcroPlot Suite batch converter from within your AutoCAD!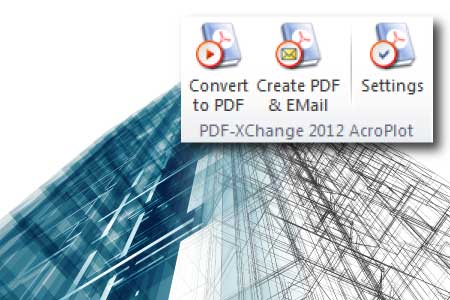 Microsoft Office Add-In and Toolbar
AcroPlot Suite automatically installs a toolbar in Microsoft Office so you can create PDF's from Word, Excel, PowerPoint with the push of a button. Manage settings, quickly create PDF's, and create and email in a single action. This dynamic tool saves time and is simple to use.
Additional Benefits

Includes a full version of the PDF Printer Driver to create PDF files from any application.
Converts all major office, various CAD, and graphics formats.
Create single or multi-paged PDF and DWF files.
Merge existing DWF files into one multi-paged DWF 6 files.
Full support for AutoCAD 2000-2024. Also supports all vertical applications including ADT, MDT, LDDT, and Map.
Powerful built-in viewer allows users to create and convert without AutoCAD installed!
Convert legacy PLT, TIFF, CALS, and GP4 files to either DWF or PDF.
Automatic rotation of PLT and graphics files ensures the proper orientation every time.
Built-in engineering paper sizes and complete customizable paper sizes insures that output can meet any standard or requirement.
Includes the AcroPlot Jr. program also for conversion from inside of AutoCAD.
AcroPlot Matrix Benefits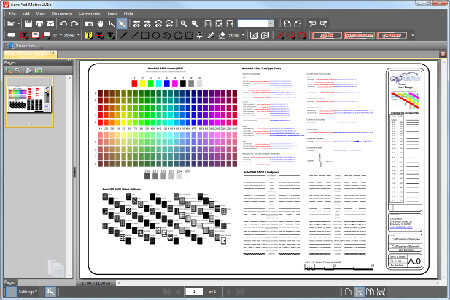 PROFESSIONAL PDF EDITOR
AcroPlot Matrix is quickly becoming the preferred software application for PDF communication across entire organizations because it is so flexible and easy to use, as well as, cost effective to deploy. It works well in all departments like administrative, estimating, accounting, legal, parts, maintenance, etc.!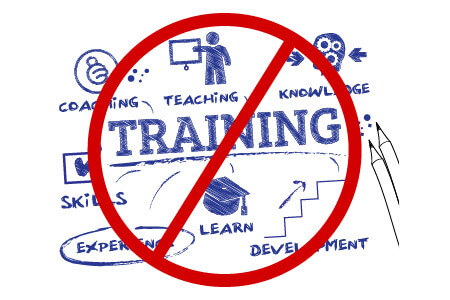 LITTLE OR NO TRAINING NEEDED
With a streamlined interface that makes it easy to use, yet very powerful, AcroPlot Matrix doesn't get in the way of getting work done. Users can quickly open and add comments or stamps to files, insert, reorder, rotate, or delete pages, and even merge various file types into a single file.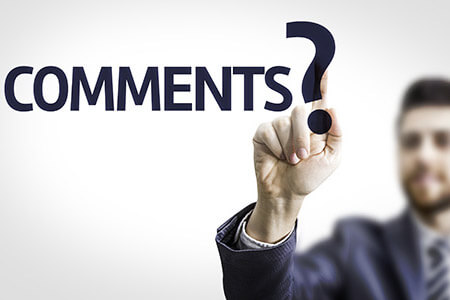 TRACK COMMENTS FOR PROJECTS
Who said that and did it get done? Commenting and marking-up digital files with tools that make it easy to convey revisions helps everyone stay on task. AcroPlot Matrix unifies teams and offers additional collaboration tools for project principals.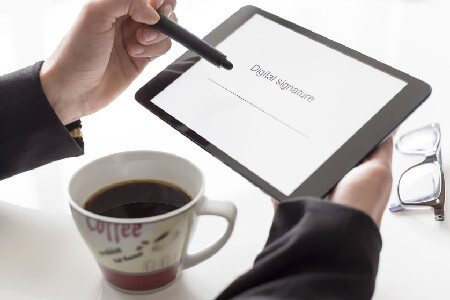 DIGITAL SIGNATURES & SECURITY
Signed, Sealed, Delivered -- Electronically! You don't have to print out a sheet of paper just to put your signature or professional stamp on it. AcroPlot Matrix provides everything necessary to apply 256-bit file security and 2048-bit RSA signature certificates.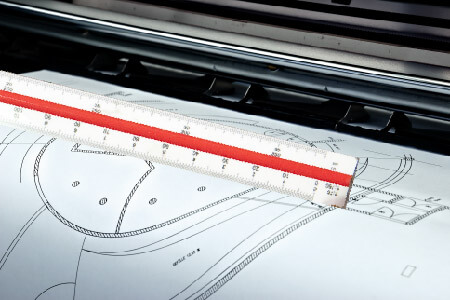 PRINT-TO-SCALE
AcroPlot Matrix eliminates the "Scale-to-Fit" headache when plotting to paper. Print to paper at any scale, on any printer/plotter, and be confident that you can check measurements on "paper" as needed. When the batteries are dead in your mobile device, paper is good and works as long as there's light.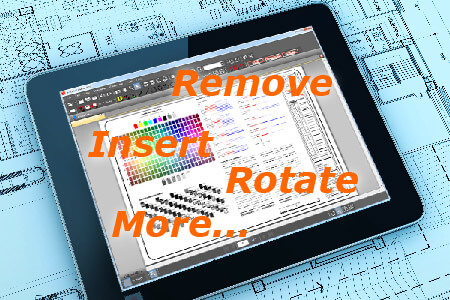 DRAG-N-DROP SIMPLIFIED EDITING
AcroPlot Matrix makes editing files as simple as using a 3-ring binder without pinching your fingers! Tear pages out, add pages in, rotate, re-order, organize, and more. User's quickly understand the simple, yet powerful interface of AcroPlot Matrix which makes using it a pure joy. "Did you make those changes to that document?"..."Yep, piece of cake with Matrix."
AcroPlot AutoCAD Add-In Benefits
AcroPlot Suite includes an integrated menu, toolbar for the AcroPlot Pro DWG to PDF batch converter to run directly within AutoCAD. Compatible with AutoCAD 2000-2024.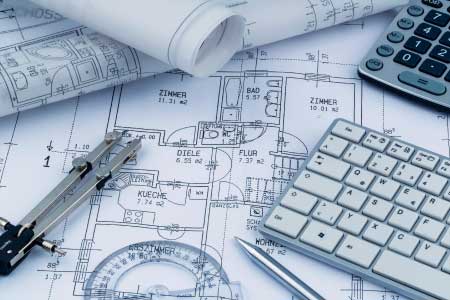 Quick PDF In AutoCAD
Convert the AutoCAD DWG you are working on to PDF with a single click via the AcroPlot menu that is installed into your AutoCAD. Additional quick selections for all layouts, views, current layout, and modelspace.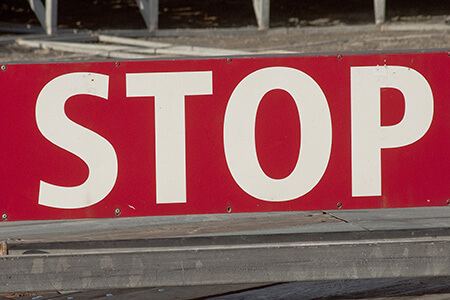 STOP Getting the Wrong Output
Eliminate orientation and rotation issues with the AcroPlot Suite AutoCAD Add-in. Architects and engineers get the results they expect when creating PDF's. Using AcroPlot inside AutoCAD guarantees fast accurate output every time. Landscape page setting will get you a landscape PDF without the need for post conversion editing.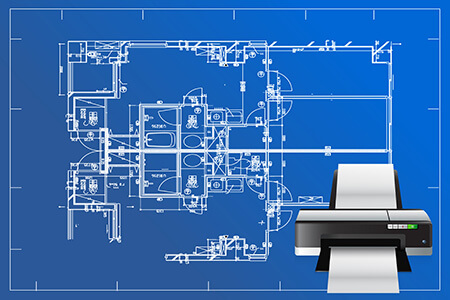 Additional Plotting Controls
Save time with page setup override switches that don't modify your DWG file. Change sheet size, scale, and assigned plot styles in seconds when plotting. An advanced array of plot settings makes the AcroPlot AutoCAD add-in a valuable tool for any organization.
AcroPlot Microsoft Office Add-In Benefits
AcroPlot Suite includes an integrated toolbar for Microsoft Office to quickly create PDF files from inside Word, Excel, PowerPoint, Publisher, and Visio.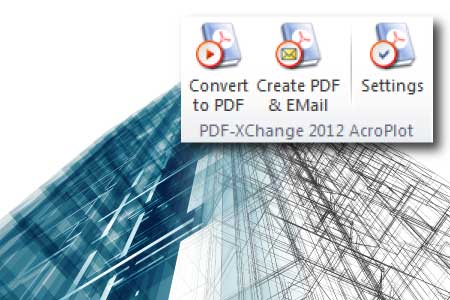 Quick PDF For MS Office Apps
Configure your most common settings for creating PDF files and then just click the "Create PDF" button. Includes preferences for page setup, compression, digital signature, stamps, overlays, and PDF security. Button to click to create a PDF and email it as an attachment, too!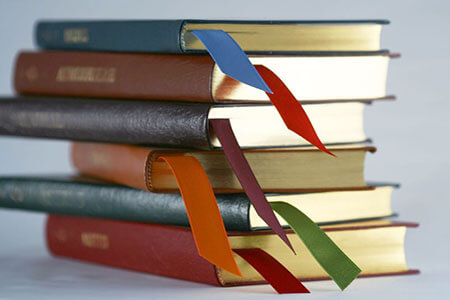 Bookmarks & Links Done Right
No need to manually create bookmarks in PDF's. Automatically create bookmarks in PDF's using heading, bullets, and other document format styles. Save hours of time by auto-detecting the table of contents (TOC) in your document which will hyperlink to their respective page in the PDF.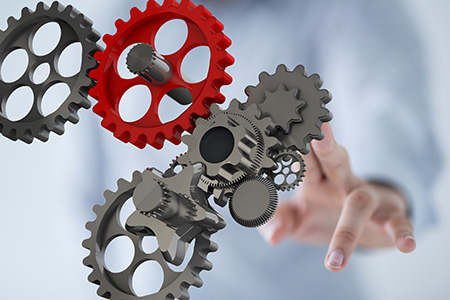 Application Based Options
Since Word, Excel, PowerPoint, etc., are unique for jobs that they help you accomplish, the AcroPlot Suite MS Office Add-in offers application specific options for creating PDF's. When configuring your settings in each application you will find additional PDF conversion settings specifically tailored achieve the maximum benefit from each program.
AcroPlot Printer Benefits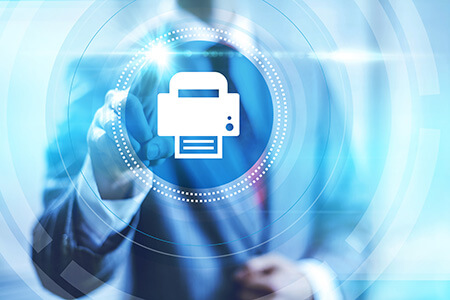 PROFESSIONAL GRADE VIRTUAL PRINTER
The AcroPlot Suite installs a printer in the "Device & Printers" folder on your PC which allows you to create high quality PDF's from any program. Right-click on it and choose "Printing Preferences" to review all the options and settings that meet the needs of large corporations, as well as, individual users that demand exacting standards.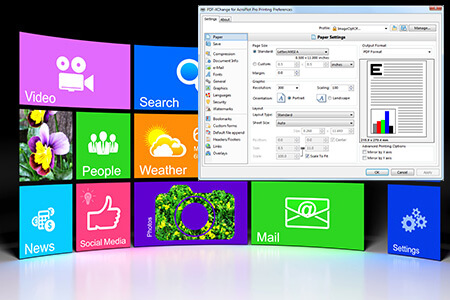 PRINT FROM ANY WINDOWS PROGRAM
High quality digital output from any Windows program! Not all programs offer consistent output or file compression when creating virtual files like PDF. The AcroPlot Suite printer is designed to let you create digital files that view and print correctly.
PRINT, ATTACH, & EMAIL
Save time by configuring your settings to automatically attach the files you create to a new email so all you need to do is enter an email address and select "Send." We make it easy for you to get things done faster.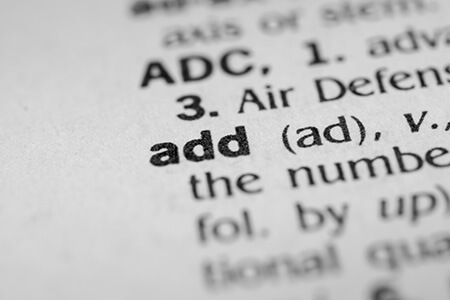 ADD PAGES TO EXISTING PDF WHEN PRINTING
Build documents as you go. With the AcroPlot Suite virtual printer you can keep printing to the same output file and automatically append the pages to the PDF. Printing from several different programs to a single PDF file will simplify creating your final product.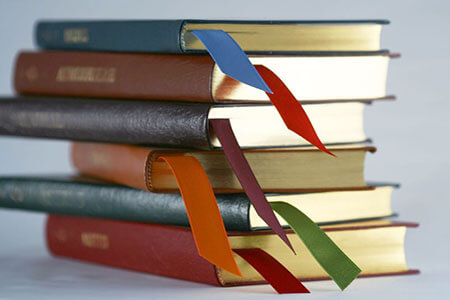 AUTOMATED BOOKMARK CREATION
No need to spend hours manually creating bookmarks in PDF's. Automatically create bookmarks in PDF's using heading, bullets, and other document format styles. Plus, the AcroPlot Suite includes AcroPlot Matrix which can quickly update any bookmarks in a PDF.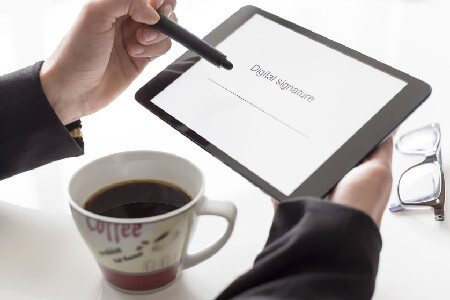 DIGITALLY SIGN & WATERMARK IN ONE CLICK
Signed, Sealed, Delivered -- Electronically! You don't have to print out a sheet of paper just to put your signature or professional stamp on it. Print, stamp, sign, and secure in one step. The AcroPlot Suite virtual printer provides everything necessary to apply 256-bit file security and 2048-bit RSA signature certificates.
AcroPlot Suite supports an extensive list of file formats for batch conversion to PDF, DWF, and image formats.